Long ago, back in the mists of time, customer service revolved around the phone, or for the prehistoric amongst us: the post.
Today, the world moves at a faster pace, in part due to the range of communication channels at our fingertips. As such, the modern customer isn't content to wait days or weeks to receive a response: most don't even want to wait a few hours.
In response, customer service teams have been continually adapting to the new communication landscape.
The latest challenge has been with social media. With a reported sixty-seven percent of customers using social media sites for customer service, those companies not using the facility are missing out.
Plus, it's excellent advertising, with seventy-five percent 75% of customers likely to post a positive reaction following a meaningful social media connection.
Creating A Social Media Customer Service
When setting out to create a social media service, you need a strategy to follow. Here are some key pointers to get you started:
Monitor Your Brand: There are many tools available that will search for brand mentions, listing both positive and negative words. By organising each of a customer's concerns, a customer support team can tailor their response to each issue.
Consider Your Response: A great response to a negative comment is often worth more than positive feedback. If someone has a serious issue, going above and beyond to help them out can catch the attention of other users. Just don't feed the trolls.
Create a dedicated service: If your profile is particularly popular; it may be worth creating a specific profile for customer-related issues. You can also set up chatbots to provide rapid answers to questions, so your customers don't have to wait around for a reply.
Develop Key Performance Indicators (KPIs): Using and measuring KPIs, such as response rate, resolved issues, and customer retention, will allow you to continue to evolve and improve your social media service.
Understand Best Practice
Rapid Response: The quicker you respond, the more satisfied the customer. Businesses gain 3-20 percent greater customer spending per interaction if an issue is resolved rapidly.
Be Honest and Transparent: Once you've responded to a customer, give them a promise you can keep. Once a customer knows what to expect, they'll be more than happy to wait.
Public or Private: Don't resolve personal issues in public. Sometimes you want the attention, but sometimes privacy is vital.
Don't Use a Script: It might be a screen, but customers want to feel like there's a person at the other end. Use people's first names and crack the occasional joke.
Dealing with Negative Social Media Comments
If you've received a negative comment, try to differentiate between an honest customer and an online troll. In this case of the latter, it's best to ignore them. For the former, ask open questions to try and understand the issue.
Use guidelines to help your staff know how best to react. Try to empathise and offer a solution if possible.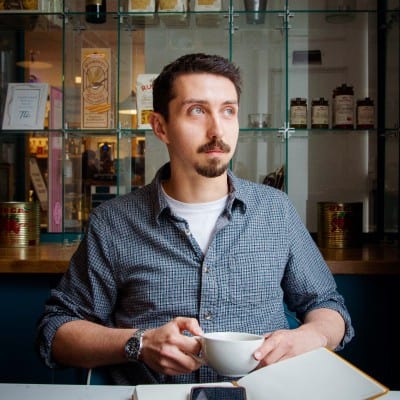 Founder of the Writing Doctor